It's Mardi Gras so bring on the drag queens, floats, and non-stop music. There's a sense of community, unconditional love, and pride as the nation celebrates how far we've come while remembering how far we have to go. The Mardi Gras of today - a glittery rainbow-filled celebration - didn't always look like this. The first Mardi Gras marked the anniversary of protests which were met with deeply entrenched, aggressive discrimination and police brutality.

How it started
At the end of the 60s in New York, the Stonewall uprising began when members of the queer community (who were legally not allowed to be in relationships) violently resisted police officers raiding the safe space and arresting anyone who wasn't wearing 'gender appropriate clothing'. This moment was a pivotal turning point for queer liberation. 
Members of the Gay Liberation Front hold a rally in Grant Park. Chicago Sun-Times collection/Chicago History Museum
The first Australian Mardi Gras took place in the late 70s to stand in solidarity with those in San Francisco who were fighting a legal initiative to remove all gay people from the schooling system. This year's Mardi Gras marks the 44th consecutive year of celebrating, protesting, and continuing to fight for socioeconomic equality for the LGBTQI+ community.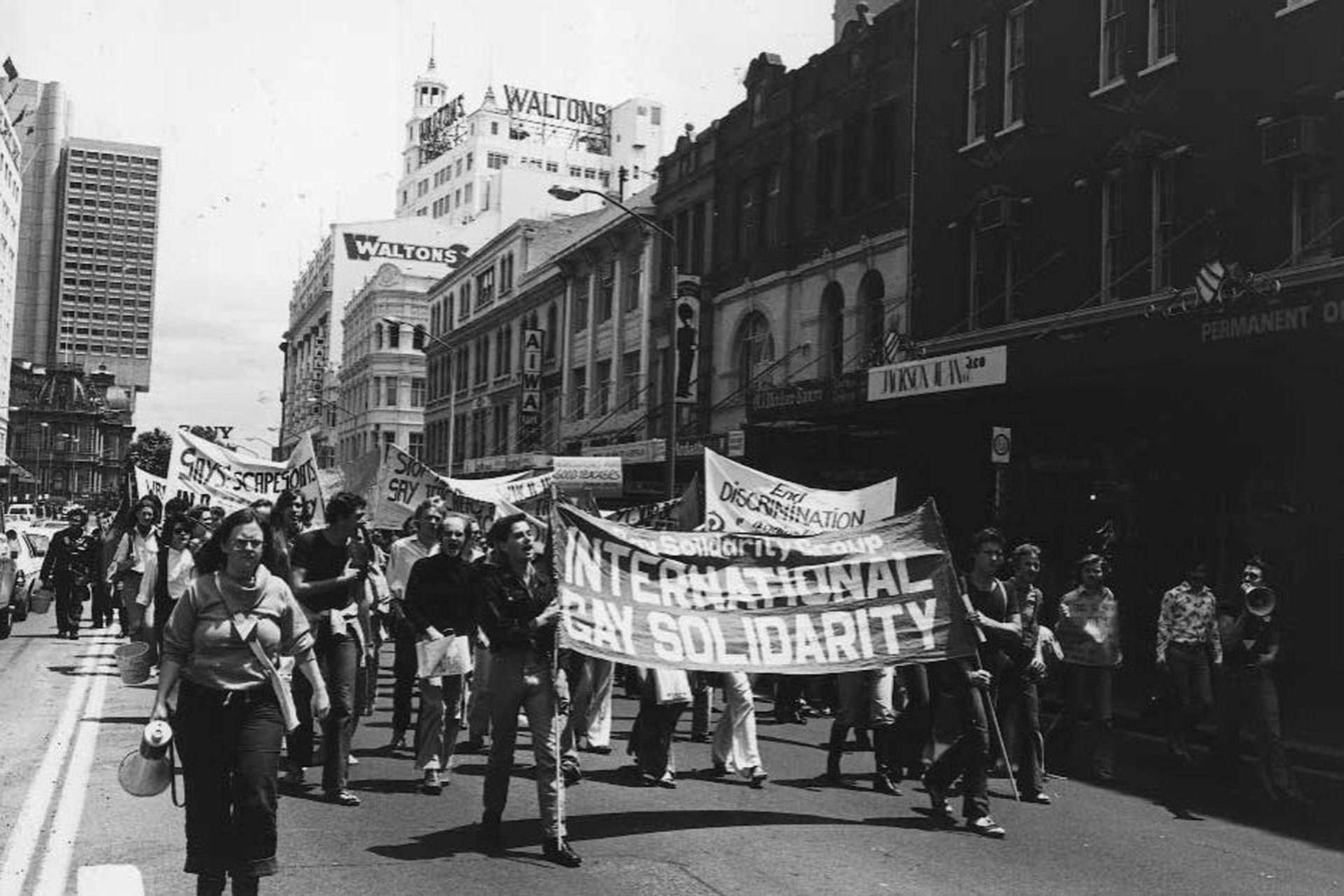 The Mardi Gras of today still calls for change because, while achieving marriage equality was a landmark moment, there's still so far to go. Queer people are still more likely to be harassed and assaulted, more likely to experience depression, and continue to face intense discrimination.
So, if you want to support the queer community this Mardi Gras season, here's how.

Be an ally all year round
This is the most important thing you can do. While it's fun to be an ally when the rainbow flags are waving and the music's blaring (the queer community knows how to throw a good party), the queer community need you most when it's the least fun.
They need you when schools, families, institutions, government members and the public discriminate against people because of who they are, and who they love. They need you when there's risk of violence. They need you when it's your friend, co-worker, or family who's spewing hate - even if it's subtle. 
Donate to grass-roots organisations
A lot of big brands get into 'rainbow capitalism' this time of year, pledging to donate a small portion of their profits to the LGBTQI+ cause. Often though, these brands use this as a distraction from unjust practices, and most importantly, you can donate directly to a grass-roots organisation led by queer people themselves.

We love Black Rainbow and Minus18.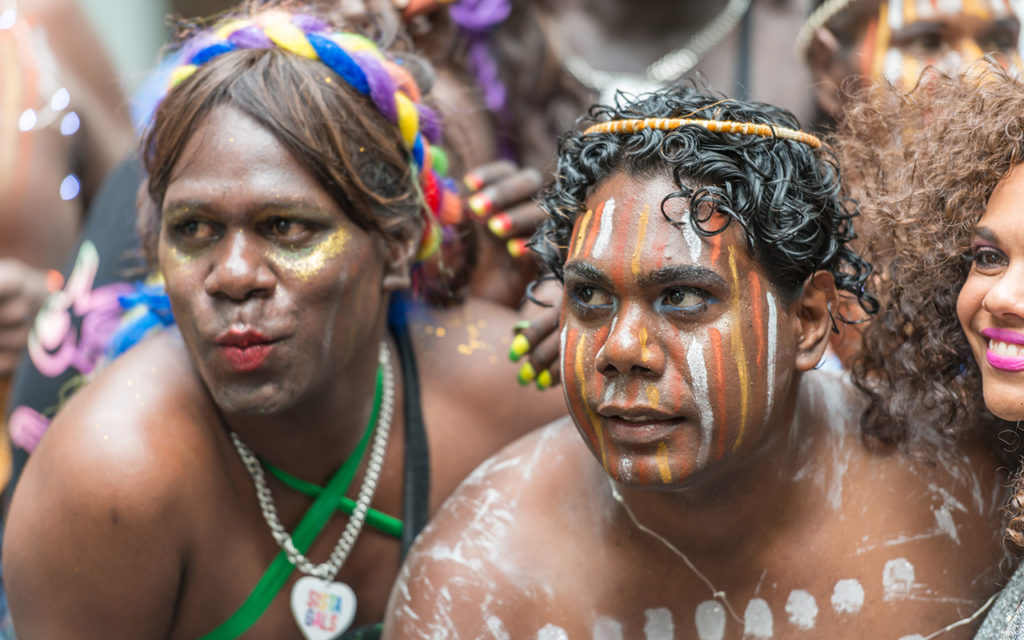 Learn the facts
While the infographic below is dated, reporting from 2021 shows these issues still remain prevalent. Today, the queer community are nearly six times more likely to face depression, and almost 40% of the queer community have faced abuse from their own family. Transgender people aged 14-25 are fifteen times more likely to attempt suicide
Understanding the history of the queer liberation movement as well as the struggles facing the community today, is deeply important to being an ally. Voices of support need to be informed and continually learning.
Make sure your allyship is whole

To stand with the queer community means standing with all of the community. It means to stand with the Aboriginal community, with sex workers, and with more marginalised members of the LGBTQI+ community who are often less supported such as trans and intersex people.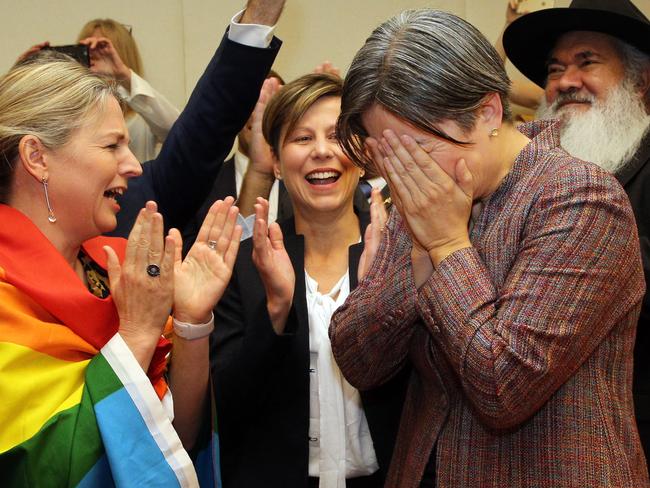 Australian Senator Penny Wong – who is gay – expressing joy and relief when gay marriage passed into law in Australia. 
Vote with the queer community in mind
The people who run our country have the power to make life better and safer for the queer community, or to do the opposite. Remember this when you get to the voting booth.
Happy Mardi Gras! Let's celebrate what's been overcome and the joy of the queer community – all while working for greater safeties and freedom for those in it.